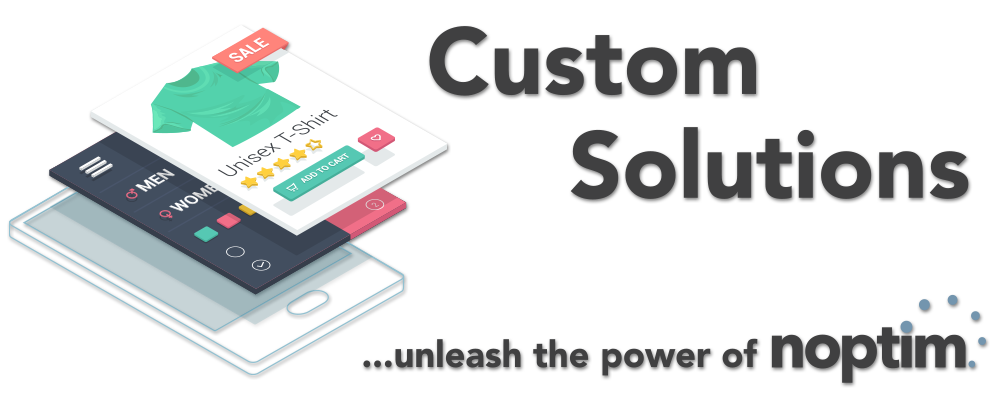 eCommerce Web Development Services by

noptim
Focusing on customer needs, our worldwide connection of ASP.NET developers are certified in both nopCommerce and GrandNode customizations — with development backed by a US based company. Both are proven open-source platforms with built-in enterprise level shopping carts. From custom themes to outside the box business processes not capturable in traditional eCommerce platforms, both platforms can be used to leverage your products and services efficiently.

nopCommerce
Used by nearly 55,000 eCommerce websites worldwide for their online solutions, nopCommerce has been at the leading edge of functionality and security for years. Fully customizable to your exact specifications — nopCommerce was introduced in 2008 as a solution to the growing problem many companies faced with out of the box functionality not capturing internal business processes and flow.
GrandNode
Newer to the eCommerce scene, but based on .NET and MongoDB technologies, the open-source GrandNode is fully customizable with the lightning quick speed of a non-relational database. With many standard functionalities and a growing list of advanced integrations, a GrandNode custom eCommerce project may be right for you.
noptim is committed to eCommerce website development with easy-to-navigate features, responsive design, and pages designed to convert. Fully integrated with popular marketing platforms to progress your eCommerce journey to the next level and beyond.