Whether you choose to develop a completely custom eCommerce theme, choose a readily accessible template, or get a site up quickly with out of the box features — discount creative and your site may not capture an audience.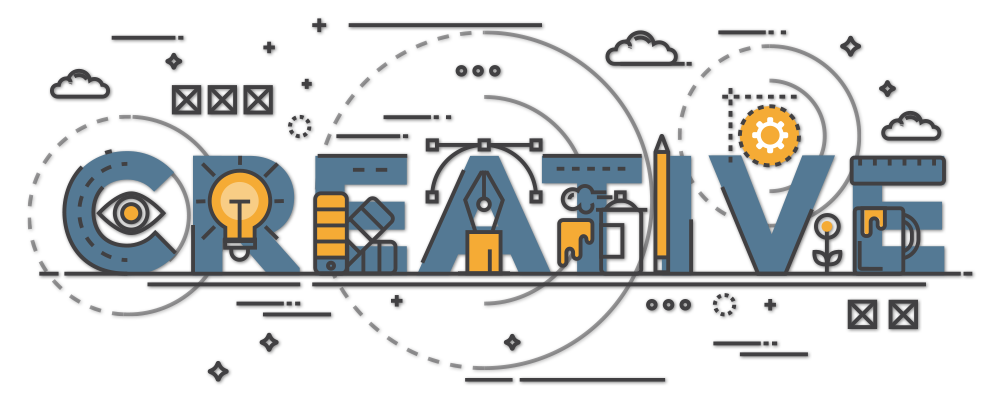 Embrace creative and the efforts put forth will be the crystal-clear window through which your audience perceives your brand.
What is creative?
Used as a noun, noptim considers creative a philosophy that takes into account all aspects of a site build. Audience, business processes, user interface, functionality, content, and of course imagery are all necessary and fundamental components of a well-built eCommerce website.
Why is creative important?
There is only one opportunity to make a great first impression! With thousands of online shopping options, keeping your visitors engaged offers a better chance of moving them through the sales funnel. Billions of dollars are spent annually to attract shoppers to eCommerce sites — and great first impressions are important to moving a visitor from finding your site to becoming interested in your product.
Things to consider
As we mentioned earlier there are multiple factors to a creative website. Let's take a look at a few of them in more detail to help you understand how each plays an important role in your site.

Audience
Your audience is the demographic of shopper you intend to market your products to. Every site design should take that demographic into account with the intent of engaging them quickly.

Business Processes
Many businesses have specific processes for collecting the required information needed to fulfill an order. For instance, a bicycle company may have multiple attribute selections to do a custom build. How those choices are integrated into the product pages is important in both desktop and mobile views.

User Interface
Simply the means by which your hard-won visitor interacts with the ecommerce platform you created. Make it difficult to understand or navigate and they're likely to exit; wow them and you may have the opportunity to develop a customer for life.

Functionality
Shoppers now expect to be able to find information about the product they are looking for quickly. How you deliver that information is often dependent on custom functionality not often available in out of the box themes. Some of the big reasons we landed on nopCommerce as our go-to ecommerce platform are its out of the box functionality and open source code for customizations.

Content
It's been said that content is king — we like to say content is an ace high straight flush! Neglect it at the basic writing level and you stand to lose opportunities to attract search engines. Neglect it at the visual level and users will not get the information they came for quickly. Well written, relevant, keyword rich, bulleted content enhances the user experience from every angle.

Imagery
Well created images capture the attention of users at a blink of an eye. Going to a site and waiting for unoptimized images to load is frustrating. Worse yet is waiting, waiting, waiting — and then being served poor images that have not been optimized for web views. Your images should not only be eye catching but should match the content on the page with well written alt and image tags to describe exactly what they are for visually impaired shoppers and search engine crawlers.
There is a lot to consider as it relates to creative.
The significance of what you just read is that you should not disregard the importance of creative in a web build. Take the time to plan every aspect of your build before you dive in. Trust us — it can cost significantly more to fix a site than to build it correctly the first time.